Killeen Mobile Truck Repair
Killeen Mobile Truck Repair – Truck Repair Services – Killeen, TX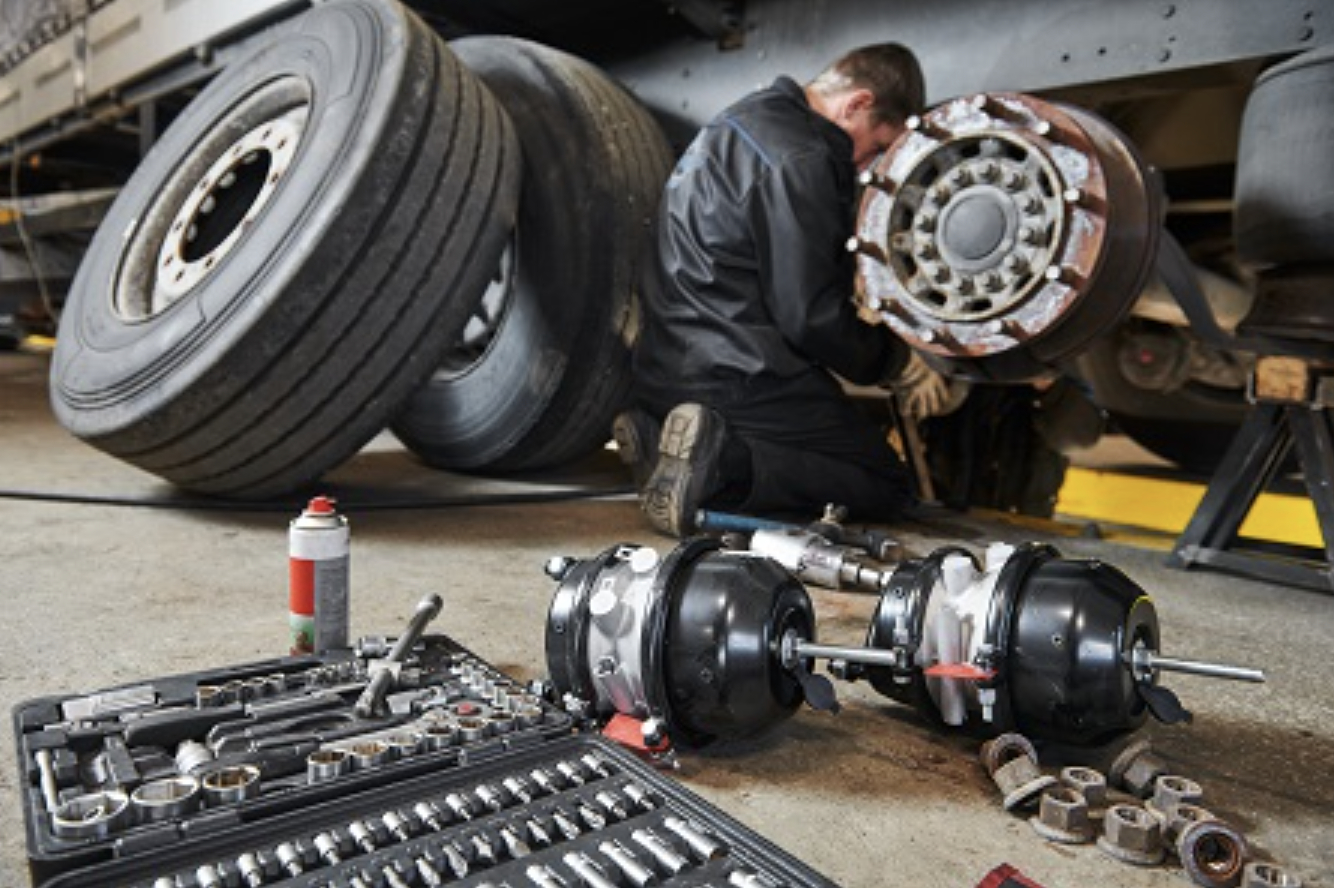 Killeen Mobile Truck Repair understands that commercial vehicles are an important part of your business. That's why we offer fast and quality mobile truck repair services to help you get back on the road. Call us at (254) 693-4771 for free estimates!

About

Killeen Mobile Truck Repair
Killeen Mobile Truck Repair is your premier choice for exceptional industrial vehicle repair services in all of Bell County. With our convenient mobile trucks, we bring our expertise straight to your location, equipped with all the necessary tools and knowledge for comprehensive big rig maintenance and repair.
We stand by our team of ASE certified mechanics who possess the skills and experience to handle a wide range of truck-related issues. From engines and transmissions to brakes, suspension, trailers, and beyond, our technicians are well-versed in all aspects of industrial vehicle repair.
Our boys know the critical role that your trucks play in your business operations, and we are committed to providing timely and reliable services to get you back on the road quickly. Our dedication to quality workmanship, combined with our mobile service capability, ensures minimal downtime and maximum convenience for you.
When it comes to industrial vehicle repair in Bell County, trust Killeen Mobile Truck Repair to deliver exceptional results that exceed your expectations. Contact us today to experience our exemplary services firsthand.
Killeen Mobile Truck Repair: (254) 693-4771.
Killeen Mobile Truck Repair

Services
Texas Hospitality, Professional Quality
At Killeen Mobile Truck Repair, our team of friendly mechanics takes immense pride in their work and remains focused on delivering top-notch service every time. With a commitment to excellence, our mechanics go the extra mile to ensure that each job is completed to the highest standards.
Mobile truck repair has really taken off over the past 20 years, and we always stay ahead of the curve with our modern diagnostics, high quality replacement parts, and timely service.
When it comes to mobile truck repair, trust our friendly mechanics at Killeen Mobile Truck Repair to provide you with exceptional service, utilizing modern diagnostics, high-quality replacement parts, and a commitment to timely repairs. Experience the difference our dedicated team offers by contacting us today.
Servicing All Makes And Models
The kind of truck or trucks you own shouldn't be a bane to getting good repair service. That's why we know pretty much every company that's ever built a truck. We work on brands such as:

Mack

Kenworth

Peterbilt

Iveco

Isuzu

Navistar

Volvo

Paccar

Western Star



And a whole host of others. Really, if your big rig starts having trouble and you're lucky enough to live in Bell County, just give us a call. Dollars to donuts, we know the make. That being said, we'll get 'er fixed for you. It's all a part of what makes us Killeen Mobile Truck Repair.
Industrial Engine Diagnostics, Repairs
When you call us out to fix your big rig's engine, you won't see some guy pulling up in an old truck of his own, ready to pop the cowl and start tinkering around. We don't do you like that.
One of our crew will hook a device to your rig. That device then kicks back a code, which our mechanic will decipher. After that, he gets straight to work. We maintain and repair both Diesel and gasoline engines. You'll get top-tier service for brand names such as:
Hino

Caterpillar

Cummins

Detroit

International LoneStar

Mercedes-Benz
And lots more. When you need maintenance or repairs on your industrial engine, pick up the phone and dial our number. Our team is always ready to help.
Bell County 24/7 Emergency Roadside Service
When emergencies strike on the roads of Bell County, Killeen Mobile Truck Repair is here to provide reliable 24/7 emergency roadside service. No matter the time or location, our dedicated team is ready to assist you. Whether you're stuck out by Copperas Cove at 2 in the morning, or stranded in the middle of Harker Heights on a sweltering day, call our team for help.
We understand the urgency of your situation and prioritize swift response times to get you back on track as quickly as possible. Trust in our experienced technicians to provide efficient and professional assistance during your time of need. With our 24/7 emergency roadside service, you can have peace of mind knowing that help is just a phone call away.
Killeen Industrial Suspension Repair
We specialize in delivering comprehensive industrial suspension services that are designed to optimize the performance of your truck. Our team of skilled mechanics is equipped with the necessary expertise and tools to address suspension issues of any magnitude, ensuring that your truck operates at its best.
Whether it's leaf springs, struts, torsion bars, shock absorbers, or coil springs, we possess extensive knowledge and experience in diagnosing and repairing various components of your truck's suspension system. Our primary objective is to ensure the stability and safety of your truck while on the road.
To uphold the optimal functionality of your truck's suspension, we offer regular preventive maintenance services. This proactive approach aids in maintaining the smooth operation of your suspension, minimizing the risk of expensive repairs, and enhancing the reliability of your truck when you need it most.
When it comes to your truck's suspension, you can rely on Killeen Mobile Truck Repair for top-notch service. We are committed to prioritizing your safety and delivering exceptional suspension solutions for your truck.
Big Rig Trailer Repair
Ensuring the smooth and reliable operation of your trailer on the road is our team's top priority. We offer a comprehensive range of trailer repair services that cover various issues, including lighting, brakes, axles, locks, and latches, among others. Equipped with state-of-the-art tools and technology, our skilled technicians swiftly diagnose and resolve any trailer-related problems that may arise.
You'll get flawless repair work on:
Flatbeds

Hotshots

Reefers

Conestogas

Lowboys

Curtainsiders
Just to name a few.
We recognize that trailer downtime can lead to significant expenses for businesses. Therefore, we work with efficiency to minimize downtime and quickly restore your trailer to operational status. Our team of professional mechanics is available round the clock, catering to both routine maintenance and emergency repairs.
Our commitment is to deliver exceptional service and support to our clients. Get in touch with us today to learn more about our trailer repair services and discover how we can assist you in ensuring the seamless and dependable operation of your trailer.
Transmissions
Having a smooth-shifting transmission not only enhances the driving experience of a rig but also contributes to its overall safety. We understand the critical significance of a well-functioning transmission in ensuring the efficient operation of heavy-duty vehicles such as buses, farm equipment, and semi-trucks. That's why we specialize in providing transmission repair services delivered by our highly skilled mechanics who possess the expertise required to diagnose and resolve any transmission issues impacting your vehicle's performance.
Our specialized transmission repair services encompass a range of components including gear trains, shift forks, clutch components, bell housings, input/output shafts, pressure plates, and synchronizer rings. With our comprehensive services, you can have full confidence that your vehicle will operate safely and smoothly on the road. Trust us to deliver expert transmission repairs that will keep your heavy-duty vehicle running at its optimal performance level.
Killeen Industrial HVAC Repair
When it comes to addressing your truck's HVAC repair needs, Killeen Mobile Truck Repair is the dependable team you can count on. We understand the significance of a fully functional AC system, especially on boiling Texas days with the Cowboys down by a couple of TDs. We ensure that your cabin maintains a refreshingly cool temperature so you can get through that journey (and that game).
Our expertise extends beyond AC repair to include specialized heating system repairs, covering components such as coils, vents, fans, and switches. Whether you require basic repairs or complex system overhauls, our skilled technicians possess the necessary tools and knowledge to handle the job with precision.
Why suffer through scorching summers or chilly nights when you don't have to? Schedule your HVAC repair services with Killeen Mobile Truck Repair today. We are dedicated to ensuring that your truck's climate control system performs optimally, allowing you to travel comfortably on the road, regardless of the weather conditions.
Electrical Repair
Our electrical services encompass a broad range of critical components and systems in your truck. From repairing lighting systems and CB radios to addressing alternator and ignition issues, spark plugs, wiring problems, and more, we offer comprehensive coverage. Rest assured that our skilled technicians are well-versed in diagnosing and resolving various electrical problems, ensuring that your truck's electrical systems operate flawlessly.
With our expertise in electrical services, you can trust us to handle any electrical issue that may arise. At Killeen Mobile Truck Repair, delivering top-notch electrical service is an integral part of our commitment to keeping your truck in optimal condition.
Dial (254) 693-4771.
Full Fleet Service In Killeen
Experience the convenience and efficiency of our full fleet service deals at Killeen Mobile Truck Repair. We understand the importance of keeping your fleet operating at its best while minimizing disruption to your business. That's why we offer flexible scheduling options for tune-ups and other preventive maintenance routines that work around your business, not against it.
No fleet is too large or small for our expert team. Whether you have a small fleet of trucks or a large-scale operation, we have the capacity and expertise to service any-sized fleet. Our skilled mechanics are dedicated to keeping all your trucks running in top condition, ensuring optimal performance and reliability.
With our full fleet service deals, you can have peace of mind knowing that your vehicles are receiving the highest level of care. We prioritize preventive maintenance to help prevent costly breakdowns and maximize the lifespan of your fleet. Trust us to provide efficient and professional service that keeps your fleet on the road and your business running smoothly. Contact us today to discuss our full fleet service options tailored to your specific needs.
Brakes
Killeen Mobile Truck Repair acknowledges the paramount significance of a semi-truck's braking system in upholding road safety. This essential system plays a critical role in stopping a vehicle that carries substantial weight and operates at high speeds. We fully comprehend the importance of maintaining this system in its optimal condition to ensure safe operations on the road. The braking system encompasses a multitude of components, including:
    Compressors

    Rotors

    Lines

    Calipers

    Slack adjusters

    Fluid

    Brake pads

    Chambers



These components collaborate harmoniously to deliver dependable stopping power for your semi-truck. Our team of skilled professionals is highly knowledgeable in the complexities of the braking system and possesses the expertise to conduct thorough inspections, perform maintenance tasks, and carry out effective repairs on each component.
When it comes to your truck's braking system, you can trust us to provide the meticulous care it deserves, prioritizing the safety of your drivers as well as other road users. Rest assured that we are dedicated to delivering top-quality service and ensuring that your truck's braking system operates flawlessly when you need it most.
Servicing All Of Bell County
We sweep the county with our high quality mobile truck repair service. Just some of the places we've visited are:

Belton

Temple

Killeen

Harker Heights

Nolanville

Salado

Morgan's Point Resort

Troy

Holland

Rogers



Dial our number from anywhere in Bell County and we'll be on our way. It's that easy.
Whether it's engine, transmission, brake, suspension, or trailer issues, our skilled team has you covered. We pride ourselves on our friendly service, modern diagnostics, high-quality parts, and timely assistance.
Additionally, our 24/7 emergency roadside service ensures that we're there to help you no matter the time or location. Trust us to keep your trucks in optimal condition and experience the difference of our reliable and professional service. Contact Killeen Mobile Truck Repair today for all your industrial vehicle repair needs in Bell County.
Killeen Mobile Truck Repair: (254) 693-4771.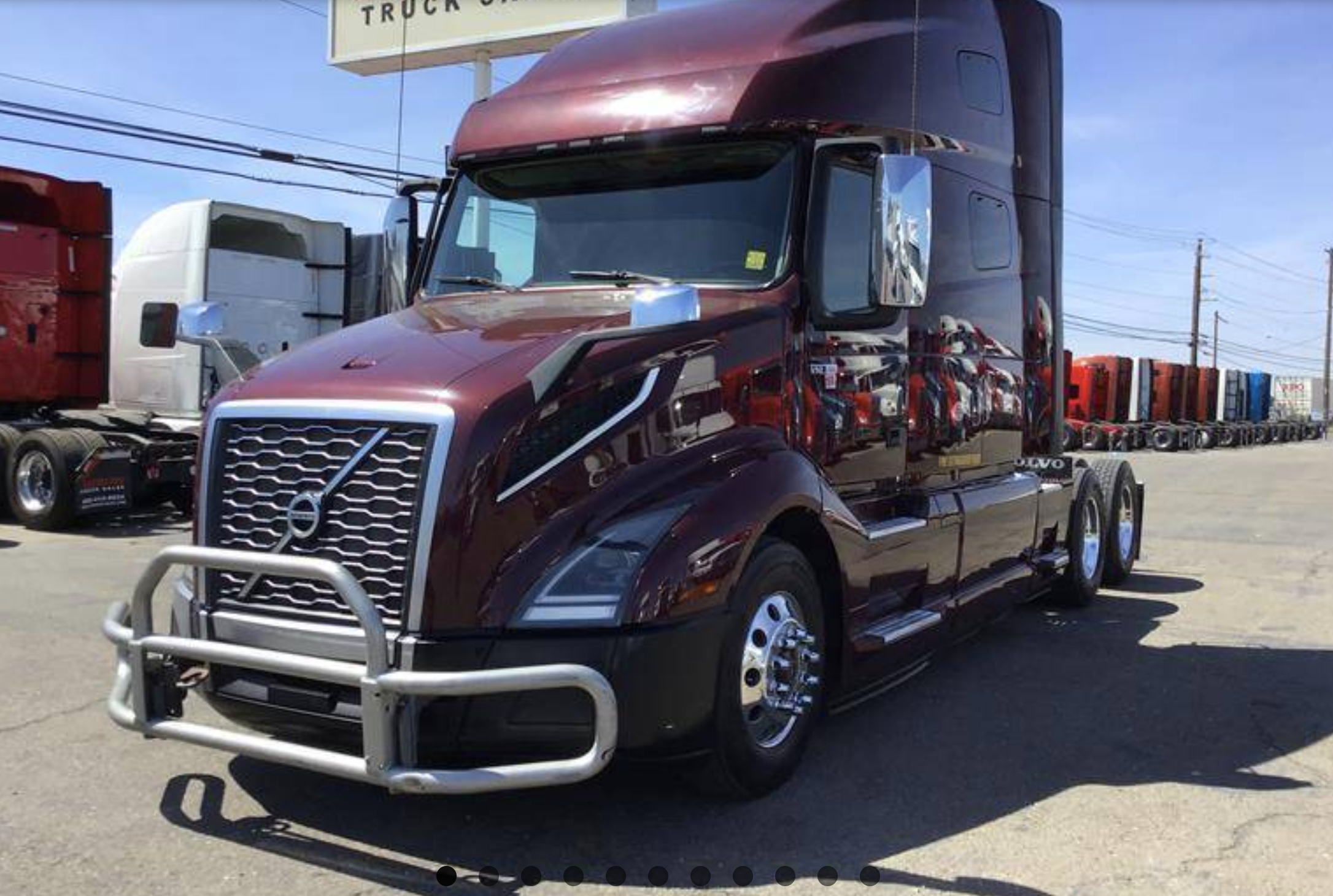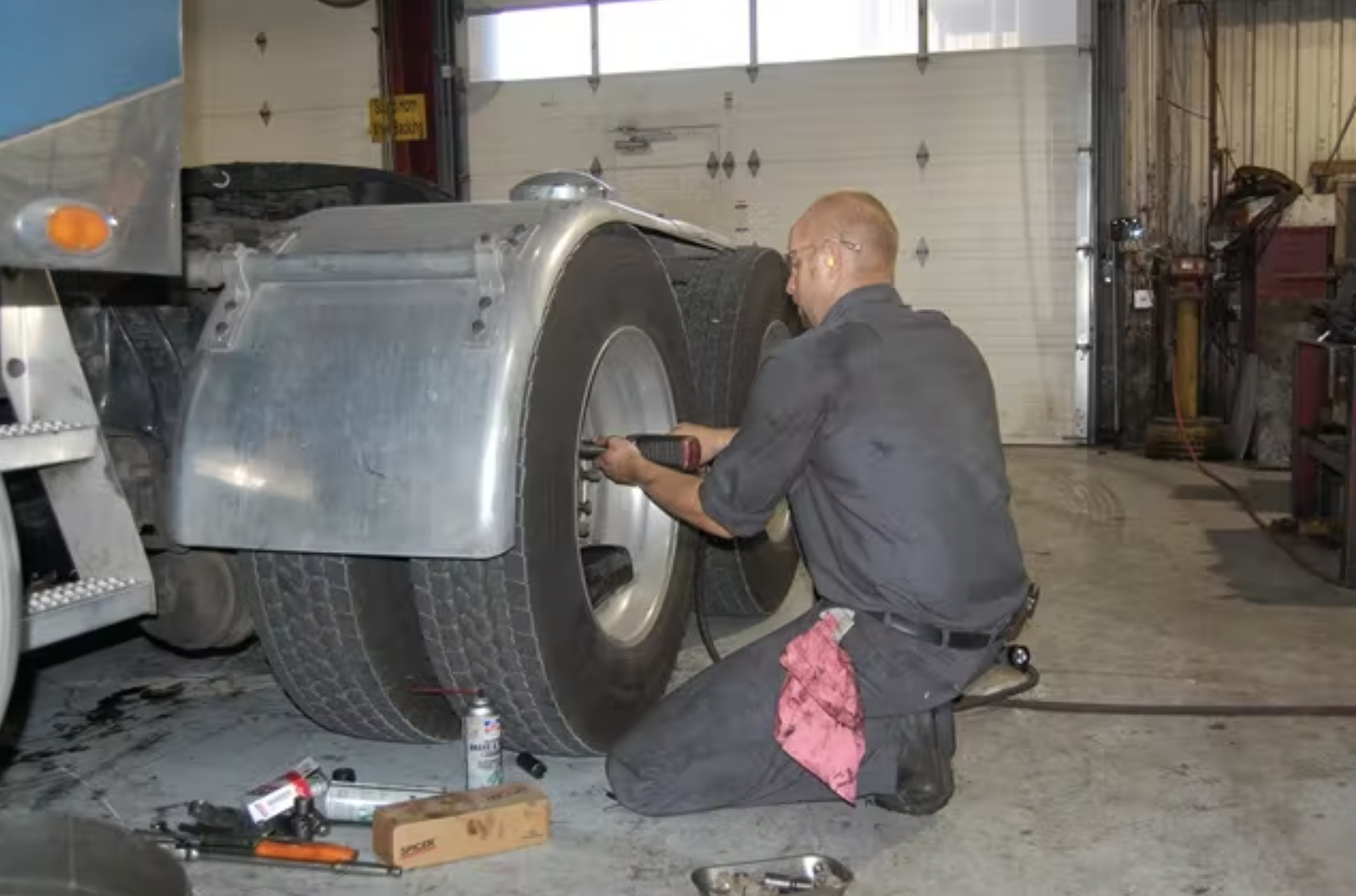 Contact Us Today!
If you are in need of quality mobile truck repair services, look no further than Killeen Mobile Truck Repair! We offer fast and efficient service that ensures your truck will be up and running in no time. Our friendly team is made up of highly-trained professionals, so you can trust us that we will provide the best care for your truck. Investing in Killeen's services now could save you from costly damages later on down the road. So don't wait around to get your truck running again: contact the experts today at Killeen Mobile Truck Repair! Well be sure to take care of all your needs with efficiency and expertise. Whether it's regular maintenance or an emergency repair, our trustworthy crew can get the job done right every time. Call us today – you'll be more than happy you did!
Contact Killeen Mobile Truck Repair at (254) 693-4771.